Ask the stock market enthusiasts in the United States and they will talk about the lucrativeness of the stocks labeled FAANG. These stocks that pack a bite in profitability are made up by the first letters of Facebook, Apple, Amazon, Netflix, and Google. As you may have noticed, four of them are hard-core tech companies and they have a legacy of building breakthrough products and bringing in technical innovations.
Netflix, however, stands out from the rest. It belongs to a small niche and has only had its share of profit from the entertainment industry and nothing else. Netflix is, in essence, a subscription video on-demand platform, commonly abbreviated SVOD.
Today, the COVID-19 crisis has meant that people need to seek entertainment within the confines of their homes and in ways that do not involve excessive human contact. This means that all of them have been confined to either e-learning or watching videos on demand. This has led to a lot of video streaming apps making their way in 2020. Some of them like Amazon Prime, Hulu Plus, HBO, and Hotstar have been existing for quite some time but a lot of them have suddenly made their entry.
The Market Projections
While almost every business has taken a massive blow because of the COVID-19 crisis, the SVOD industry, in addition to grocery delivery on demand, has witnessed an unprecedented growth.
The revenue from this segment is expected to reach about $465 million in 2020. The projected CAGR for the next five years is at a staggering 30%, resulting in a shuffle rated market volume of about $1.68 billion in 2025. The use of penetration which is at about 2.8% is expected to be at about 6.2% by the same year. To top it all up, it has been estimated that about 50% of the global Internet traffic can be attributed to Netflix.
Given all these impressive and enticing statistics, it would be a great business idea to start your own video on-demand app.
Cracking The Netflix Way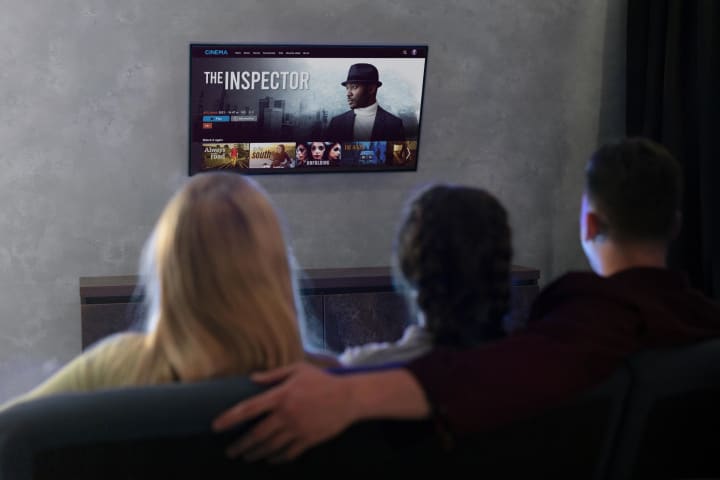 Netflix has become the role model for any video on-demand app in terms of both features and success. There are a few factors that heavily contributed to the success of Netflix. One of them is the headstart. Even when Blockbuster had been reigning supreme when it comes to video rentals, Netflix was a small player. However, Netflix was quick to judge the movement of the present and prepared for the future.
The first month of Netflix is free of charge and it means that users can evaluate the need for their app, and also choose the package that they would like. This trial period helps Netflix retain a lot of users, and the quality of retaining users is extremely high.
Netflix has marked its presence on all possible platforms including but not limited to Windows, OS X, Windows Mobile, iOS, and Android. You can synchronize the app across multiple devices, and how cool would it be if you can watch a movie when you are on your commute, pause the movie, come back home, switch on your smart TV, and continue exactly from where you left? Netflix makes this possible through its multi-platform functionality.
A normal household would not have different televisions for different people, and Netflix understood that video on demand is an extension of what the television used to be. Keeping that in mind, Netflix has also insured that a single account can have multiple profiles for the family members, and it also includes specialized profiles for children, so they do not have to encounter content that might not be suitable for them.
Netflix has a proprietary matching system named CineMatch which creates a Tinder-like system between you and the choices of videos that you would like to view. It makes the entire process of selecting a movie of your choice less complicated and quick. This goes in line with the fact that you can also read a film based on your experience with that film.
The best part about Netflix is that the content is available off-line but only within the app. This means that you can download a movie using your home Wi-Fi and watch it anywhere without worrying about the data costs that you might incur.
Creating an App Like Netflix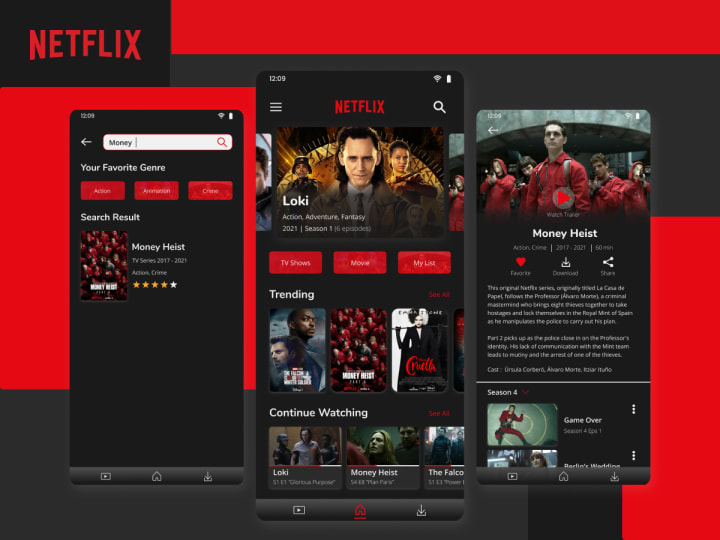 We have seen the factors that have contributed to the success of Netflix. An aspiring entrepreneur would be so tempted to create an app like Netflix. There are a few things that need to be noted if you are one of them.
Find Your Niche:
It is to be remembered that video streaming on-demand is quite crowded today. If you need to find your success you will need to play well in a confined space, and which is why it is important to find your niche. You can focus either on specific genres of videos or go for commonalities like documentaries, sports events, and even as myriad as the tech space.
The choice of your niche should be contingent upon the availability of content. Netflix, as you may have known, does not always rely on third parties for content but creates its own original series every now and then. You will need to figure out who will be your content providers because anything said, content is the crux of your SVOD platform.
Licensing:
Parallel to your content availability lies the process of licensing content. You can either request a license from a company that is authorized to distribute content or even better, buy the license from the copyright owner. This is where you will need to be careful with your spending as licensing can be an expensive affair.
Set Of Features:
The next step is to bucket the list of features that you will be providing in the different versions of your app. The basic or the free version might include a few essential features. As the complexity and the price increases, you can bring in features where people can add their own comments and participate in discussions.
In all of this, it is important not to not miss out on the basics. Your app should be provided with excellent connectivity features that can help people watch videos without disruptions or slowdowns, which can be adequately taken care of by using a content delivery network. The storage should be enabled on a reliable cloud repository like AWS.
The demand for high-definition videos has grown along with Internet speeds and the 4G and 5G mobile networks. Therefore, you will need to find a video streaming protocol that will fall in line with the needs of your streaming offerings.
Security Compliance:
Another important aspect that needs to be uncompromisingly considered is cyber security. Your app should be safe to use and you should implement security measures that take care to resist possible malicious actions and security breaches. Since your app would handle financial information for automated deduction of payment, the relevant compliance protocols should be followed.
UI/UX Of The App:
Now that all the preparatory aspects have been addressed, next comes the development part. Initially, it is strongly suggested that you go through a product discovery phase where you figure out the specifications, the design, and a visual prototype of your platform. This will help both your developers and designers progress in the right direction. It could also be useful for attracting investments.
It might not be an exaggeration to say that this step makes or breaks a product. At this stage, you will also need to figure out the UI elements that could possibly increase the appeal of your product with your customers. You will also need to figure out the features like sign-in mechanisms, payment gateway, the review and rating system, and the parallels.
Monetization Strategy:
The next step, obviously, is development but let us digress for now as we will look at an alternate perspective of this process in a bit.
A business is not a business until it finds its channels of monetization, and an app like Netflix is not an exception. As we have seen earlier, there are different monetization methods, and it is up to the business/creator to find out which model will you be going for. It is strongly suggested that the subscription model is followed where users pay a certain amount upfront for every month and they get unlimited access to all the videos present on your platform.
Marketing The App:
One of the most crucial steps that a lot of entrepreneurs miss out on is in marketing. In this crowded space, it is rather mandatory that you plan on your marketing efforts spread across all digital platforms including but not limited to search, social media, and contextual marketing. You can also engage in promotions that fall outside the digital scope like sponsorship of events.
App Development: Opting For A White-Label Solution
Developing a Netflix-like app from scratch could be a long, arduous, and cumbersome process. Alternatively, you can make use of a Netflix clone app. A white label Netflix clone script is easy to customize and can be embellished with features that fall in line with your business requirements.
Conclusion
All you need to do is get in touch with a Netflix clone app development company, and they will take care to not only provide you with the best product but also customize it in line with your needs. Needless to mention, these white label clones help save out a lot in terms of both time and money, enabling you to launch your product and divert your funds for the other aspects of your business like marketing!