What is England Rugby Strategic Scrum Plan?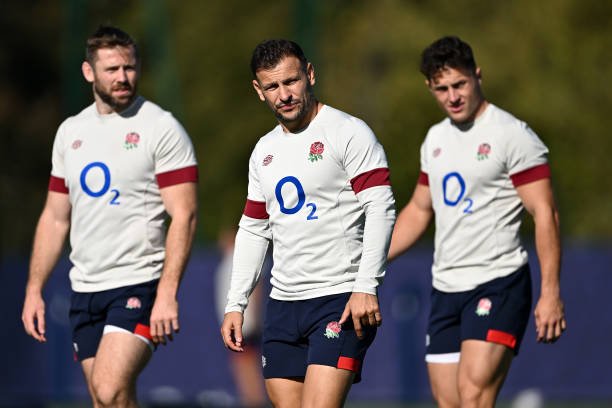 All eyes are on the upcoming Rugby World Cup semifinal clash of England Rugby against South Africa. It's going to be a tough battle, with England hoping to achieve something extraordinary by defeating the strong Springboks.
The man leading the charge for England Rugby is their head coach, Steve Borthwick. He's been in a similar situation before, back in 2015 when he was part of Japan's coaching staff. That year, Japan pulled off a massive upset by beating South Africa. Fast forward to 2023, and Borthwick now guides England's rugby dreams.
Borthwick's plan is simple yet ambitious: "We're playing one of the world's best teams. It's an enormous physical challenge. Our forwards have to produce the best possible performances they can. We've got to try things and play the game a different way."
So, how does England plan to make this happen? Let's break it down into plain language:
Win in the Air
England knows that they have to dominate when it comes to catching high balls. In their last game against France, South Africa's kicking game led to three tries. England can't let that happen again.
Marcus Smith, one of England's star players, is unavailable due to an injury. But, they have Freddie Steward, who's tall and can compete well in the air. He'll play a crucial role in preventing South Africa from gaining the upper hand in the kicking game.
England Rugby might also consider using their height advantage to win aerial contests when they have the ball.
Stay Away from Scrum Trouble
England is going to avoid getting into scrum battles with South Africa. The Springboks are known for their strong scrummaging, and England doesn't want to give them an opportunity to show off their strength.
In their last win against South Africa in 2021, England Rugby had to be smart. They knew they couldn't dominate the scrum, so they adapted to the situation. In the upcoming game, England will likely focus on a tactical approach, using kicks to gain territory and avoid risky scrums.
Use Your Stamina
England wants to keep the game fast-paced and tire out South Africa. In the previous match against France, the French team had success by keeping the ball in play and varying their attack, which made South African defenders work hard.
England's fitness coach, Aled Walters, has been working on keeping the team in top shape. They will try to exhaust the South African pack and force their key players to leave the field early. This will neutralize one of South Africa's strengths.
Work with the Referee
In rugby, referees play a big role. England knows they need to have a good strategy for dealing with the match officials. The breakdown, where players like Tom Curry and Ben Earl aim to get to the ball before the South African players, will be crucial.
England is gearing up for a momentous game in the Rugby World Cup. Coach Steve Borthwick has a clear plan in mind, and it involves dominating in the air, avoiding scrum battles, using their stamina, and communicating effectively with the referees. This game promises to be a thrilling chapter in England's rugby history, and fans are eagerly awaiting the showdown.
What Are England's Rugby Team Called?
The England national rugby union team is commonly referred to as the "England Rugby" or simply "England." It is the representative team of England in international rugby union competitions. The team competes in various tournaments, including the Six Nations Championship, Rugby World Cup, and other international test matches.
Why is England Rugby Symbolized by a Rose?
The emblem of England Rugby, a red rose, is a symbol with historical significance. The red rose has been associated with England for centuries and is used as a symbol of the country. It became a part of England's rugby identity because of its historical and cultural significance. The red rose is often used to represent the English national identity and heritage.
What Is England Rugby Known For?
England rugby is known for its rich history and tradition in the sport of rugby union. The England national rugby team has a storied legacy and is one of the most successful teams in the history of international rugby. They are known for their passionate fans, iconic white jerseys with a red rose emblem, and their fierce competitiveness in major international tournaments such as the Rugby World Cup and the Six Nations Championship.
Does the UK Have Rugby?
Yes, the United Kingdom (UK) has a strong presence in the world of rugby. Rugby is a popular sport in the UK, with different nations within the UK having their own national rugby teams. The four nations of the UK, namely England, Scotland, Wales, and Northern Ireland, all have separate national rugby teams. Each of these teams competes independently in various international competitions and tournaments. Rugby is deeply ingrained in the sporting culture of the UK, and it is celebrated and followed by a dedicated fan base.