The Ultimate Guide to Foodies Festival UK
The return of Foodies Festival UK to Edinburgh brings with it the United Kingdom's largest celebrity-chef-and-music event.
This year's "Gastro-Glasto," a popular food festival, will take place at Inverleith Park for three days beginning on August 4.
Experience Foodies Festival UK, the ultimate culinary guide. Food and drink celebration for food lovers with diverse flavours and experiences.
Festival has delicious food and skilled chefs. Enjoy lively atmosphere and try diverse foods from stalls. Attend demos and workshops to learn from experts and discover cooking secrets.
Foodies Festival is a must for food lovers. Discover UK's food scene and try unique flavours on a culinary adventure.
What to expect at Foodies Festival UK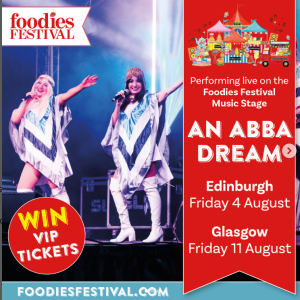 Foodies Festival UK is a culinary event showcasing the best of the UK's food and drink scene. At the festival, you'll find a lively atmosphere with delicious smells of food.
The festival has many food stalls with unique culinary experiences. There's food for every taste, from street to gourmet.
It's not just food. Foodies Festival UK showcases culinary trends. Industry experts demonstrate innovative cooking techniques like molecular gastronomy and sous vide. Learn from the best and improve your cooking skills.
Celebrity chefs and cooking demonstrations
The event showcases live cooking demos by famous Scottish chefs from MasterChef, The Great British Bake Off, and Great British Menu.
Music performances will include shows by Callum Beattie, Calum Bowie, and other Fringe performers.
You can watch chefs and join cooking demos. Learn to prepare dishes with experts and gain hands-on experience. Learn from the best and improve your cooking skills.
MasterChef: The Professionals champion Gary Maclean, Scotland's best-selling author and TikTok sensation Coinneach Macleod, and Great British Menu star and podcaster Jak O'Donnell are just a few of the celebrity chefs that will be appearing in the live culinary theatres.
Tips for attending Foodies Festival
To maximise your Foodies Festival UK experience, here are some tips to remember:
Arrive early at Foodies Festival to avoid crowds. Arrive early to avoid lines and get the best selection of food and drinks.
Plan your day in advance at the festival. Check the schedule for cooking demos, workshops, and performances, and prioritise the ones you can't miss.
Wear comfy shoes and clothes for the busy festival grounds. Be prepared for lots of walking and standing.
Bring cash in case vendors don't accept cards. This ensures easy food and drink purchases.
Don't forget to drink water. Stay hydrated by drinking lots of water.
How to make the most of your Foodies Festival experience
To fully immerse yourself in the Foodies Festival UK experience, here are a few things you can do:
Explore the food stalls: Take your time and try a variety of flavours. Try something new.
Cooking demos and workshops: Learn from famous chefs and industry experts. Attend interactive cooking demonstrations and workshops to improve your abilities.
Talk to vendors: Ask about their products. Discover hidden gems and support local businesses with this.
Take lots of photos to remember your gourmet adventure. Share them on social media to inspire and remember.
Enjoy the atmosphere: Foodies Festival is about food and community. Relax and enjoy the celebrations.
Foodies Festival UK tickets and pricing
You can buy tickets for the Foodies Festival UK online or at the door. Prices may change based on the day and type of ticket, so it's best to check the festival's website for the most up-to-date information.
In addition to regular tickets, the festival has VIP packages that include extra perks like fast-track entry, admission to special areas, and free drinks.
Embrace your inner foodie at Foodies Festival UK
Foodies Festival is a sensory feast. This festival is a must for food lovers and enthusiasts with its flavours, workshops, and entertainment.
Experience the lively atmosphere, savour tasty treats, and learn from top culinary experts. Foodies Festival UK offers an unforgettable experience for all food lovers.
Mark your calendars and get ready for a unique gastronomic journey.